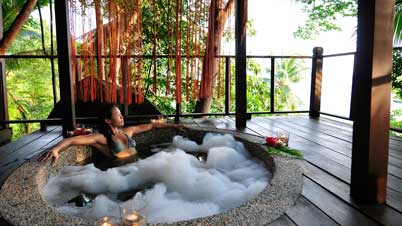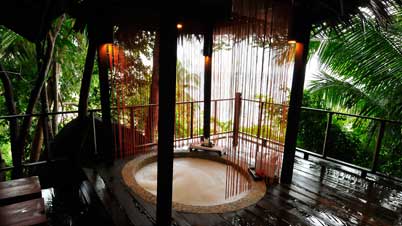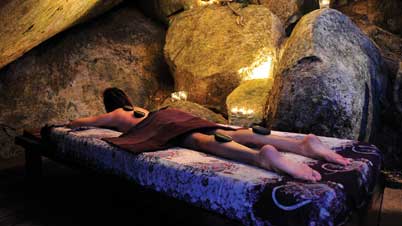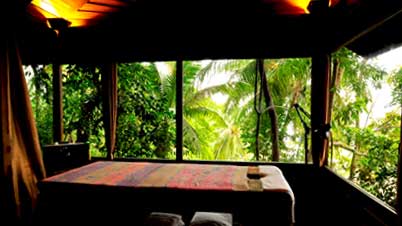 *Japamala Spa is currently not available until further notice.
Treatments
Designed to create a memorable sensory and visual experience, the Samadhi Spa harvests the wellness of the mind and body to restore and rejuvenate.
Be it a pedicure in a natural cave, a massage amidst the treetops or a soak in the hot tub perched atop a cliff, every treatment is tailored to slowly peel away the stress and frustrations of everyday life.
Spa Treatment Products
The Samadhi Spa uses products that are created with 100% natural ingredients, as well as botanical extracts in their purest form. Emphasis is placed on the spa's choice of pure therapeutic grade essential oils.
 
These pure essential oils not only invigorate one's emotional state but also offer tremendous healing power to the body in the cellular level.