Spa Tioman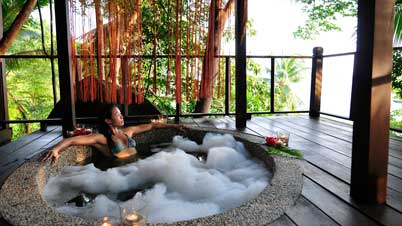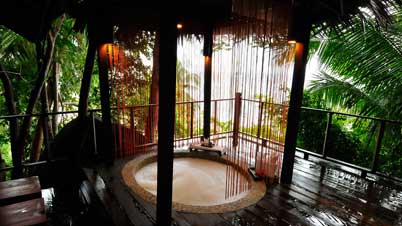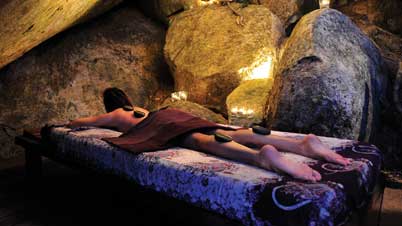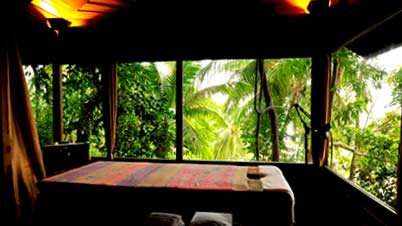 Treatments
The Samadhi Spa is temporarily closed for upgrading works.
Designed to create memorable sensory and visual experiences, the Samadhi Spa harvests the wellness of the mind and body. Be it a pedicure inside a natural cave environment, a massage amidst the treetops or a soak in the hot tub perched on a cliff, a Samadhi Spa experience is no less than therapeutic.
Spa Treatment Products
Samadhi Spa's personal care and spa products are created locally with natural ingredients that are guaranteed to contain no harmful or toxic chemicals. Enriched with the purest botanical extracts and cold-pressed essential oils, they provide a wholly nature experience.